The F-22 Raptor Demo….
Coming to the Geneseo Airshow-July 10 and 11, 2021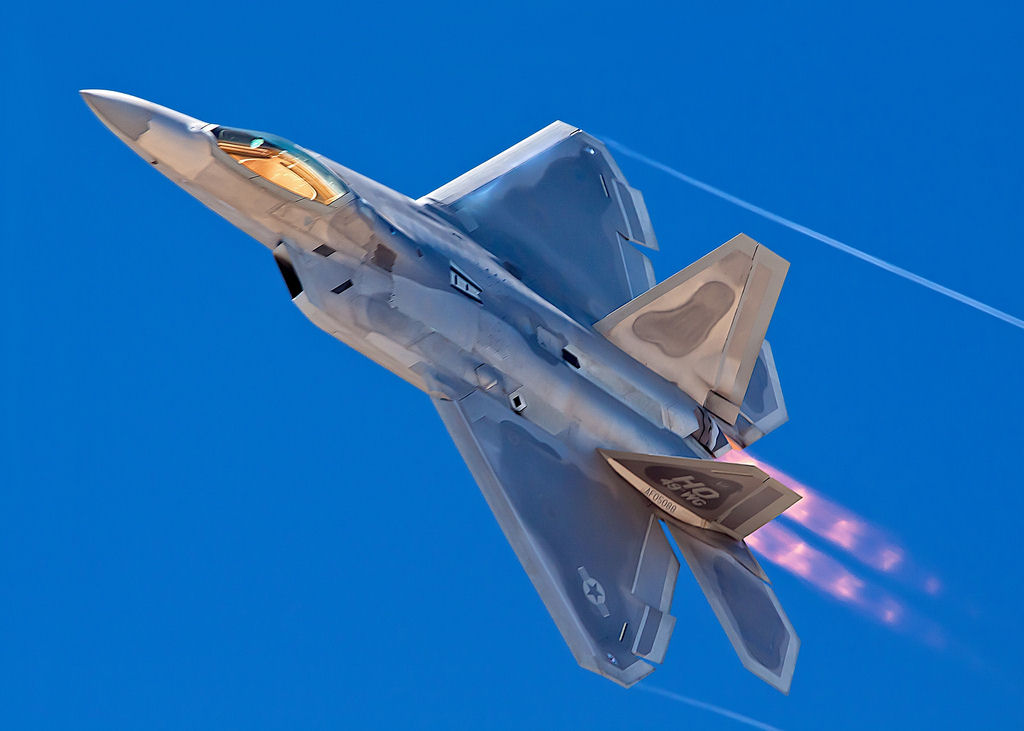 We teased you last week, so here are some details.
WHO – The National Warplane Museum
WHAT – Geneseo Airshow-"Drive-In" Theatre Format
WHEN – July 10 and 11, 2021
WHERE – Big Tree Lane Geneseo, NY
WHY – Continuation of "Operation Thanks From Above" from Summer 2020
In support of Medical Personnel, Essential Workers, and First Responders, and to Support the Museum.
The Museum is still working on the particulars of the Airshow. More information will be available during the week of May 2nd. In the meantime, please sign up at www.nationalwarplanemuseum.com/airshow to get the latest updates.
Sponsorship opportunities are available at all levels. For information, please contact Todd Cameron at 585-281-3738 or by email at todd.cameron@nationalwarplanemuseum.com
Note to media: to arrange news coverage opportunities, please contact Neal Gorman, 212-203-3889 or nealgorman@nrgGOpr.com

Please note: Tickets will go on Sale Tuesday June 1, 2021


THE BIG PICTURE
The Geneseo Airshow is following a Drive-In Theatre style airshow model, with vehicles parking in rows at the flight line and continuing to the rear of viewing area. (see MAP)
Each vehicle is assigned a private 20' x 20' viewing area for you and your vehicle with a 5 foot "Safe Zone" between each viewing area. The safe zone is recommended to access the portable restrooms located at the rear of the venue and the larger driving rows.
MASKS
Masks are no longer required at outdoor venues IF YOU HAVE BEEN FULLY VACCINATED. Otherwise masks are still recommended outside of your private viewing area. We respectfully request that you wear a mask a mask when visiting the restrooms, food vendors, or the Museum and the Museum Gift shop in Swanson Hall for the safety of others.
VIEWING SPACES- LIMITED SPOTS AVAILABLE
Spaces are assigned on a first come, first served basis according to your ticket color, i.e. Red for showline; BLUE for the middle viewing area; and GREEN or TEAL for Handicapped or oversize vehicles (Over 84" tall and lover 20 feet in length).
You only need ONE PASS per vehicle. Your ticket buys the space where you park your vehicle and watch the airshow. If you want to park beside friends, please be in line with them when you arrive at the Airshow grounds.
NO OVERNIGHT PARKING

PLEASE TAKE YOUR TRASH WITH YOU WHEN LEAVING THE AIRSHOW.
CAMPING ON THE GROUNDS-LIMITED AVAILABILITY
Self-contained camping is available in a specified area on the grounds beginning at 4:00 pm Friday through 4:00 pm Sunday. The area is away from the normal drive-in viewing area, but still has a great view of the Airshow.
Frequently Asked Questions
GOLD – one row reserved for Airshow sponsors
RED – You get a private viewing slot within the area close to all the aviation action – the "show line." It is the first 6 public rows. Even if you arrive late, you're guaranteed parking there.
BLUE – Tickets are the next 10 rows back from the Flightline.
GREEN and TEAL – Tickets are the next 12 rows back and closest to the portable restrooms. The TEAL tickets are reserved for handicapped vehicles and must have a placard.
Oversize vehicles (SEE BELOW) are also in the TEAL section.
No. The deadline to buy a ticket for the Saturday show is Friday, July 9th at midnight- unless the show is already sold out. The deadline to buy a ticket for the Sunday show is Saturday, July 10th at midnight – unless the show is already sold out.
No. You buy one ticket per vehicle, good for one day's admission – the day that you purchase for. You can have as many people as the number of seat belts in your vehicle. This is for safety reasons as well as for your group's viewing enjoyment.
You can have as many people as the number of seat belts in your vehicle. This is for safety reasons as well as for your group's viewing enjoyment.
Yes. The performers and time slots Saturday are repeated Sunday. Please note, however, that scheduled events, performers, teams and activities are subject to change or cancellation without prior notice. Weather, mechanical conditions and medical issues are all factors that may force a team and/or performer to adjust and/or cancel their performance. Performer cancellation does not qualify for a ticket refund.
Sure! You can bring prepared items, because no cooking or heating of food is allowed. Also, no glass containers are allowed, no alcohol, please. There will be limited food and beverage vendors on the grounds.
We adhere to social distancing and other health measures and recommendations currently in place by our local and state health officials, and public health professionals. If such injury or death results from the inherent risks of contracting COVID-19, you are assuming the risk by entering the premises. We will balance our dual goals of having healthy, safe tailgaters and presenting an exciting airshow.
Visit nationalwarplanemuseum.com or the OFFICIAL National Warplane Museum-Geneseo Airshow page on Facebook for updates. A complete schedule will be published prior to the opening of the Airshow.
Notify a parking attendant or roving security officer before moving your vehicle. Please note that there is no re-admittance when you leave.
Not this year. The static aircraft ramp is for Airshow viewing and there are no fly-ins permitted for GA aircraft.
No. This is a rain or shine event. Should any local, state, federal, military, or FAA entities determine we cannot host the airshow due to matters beyond our control – such as weather, COVID or other acts of God – your ticket will be honored at the next show.
Should it rain, performance times may change or the performers may modify their ceiling levels to work around weather. In the case of severe weather – especially lightning – you'll be notified by FM radio and loudspeakers to remain inside your vehicle until the show is cleared to re-start.